GUITARS
If we don't have what you are looking for, let us know what you have in mind. We can most likely get it for you at a great price.
Gibson Les Paul Reissue Dave Johnson Makeover "Pearly Gate" Clone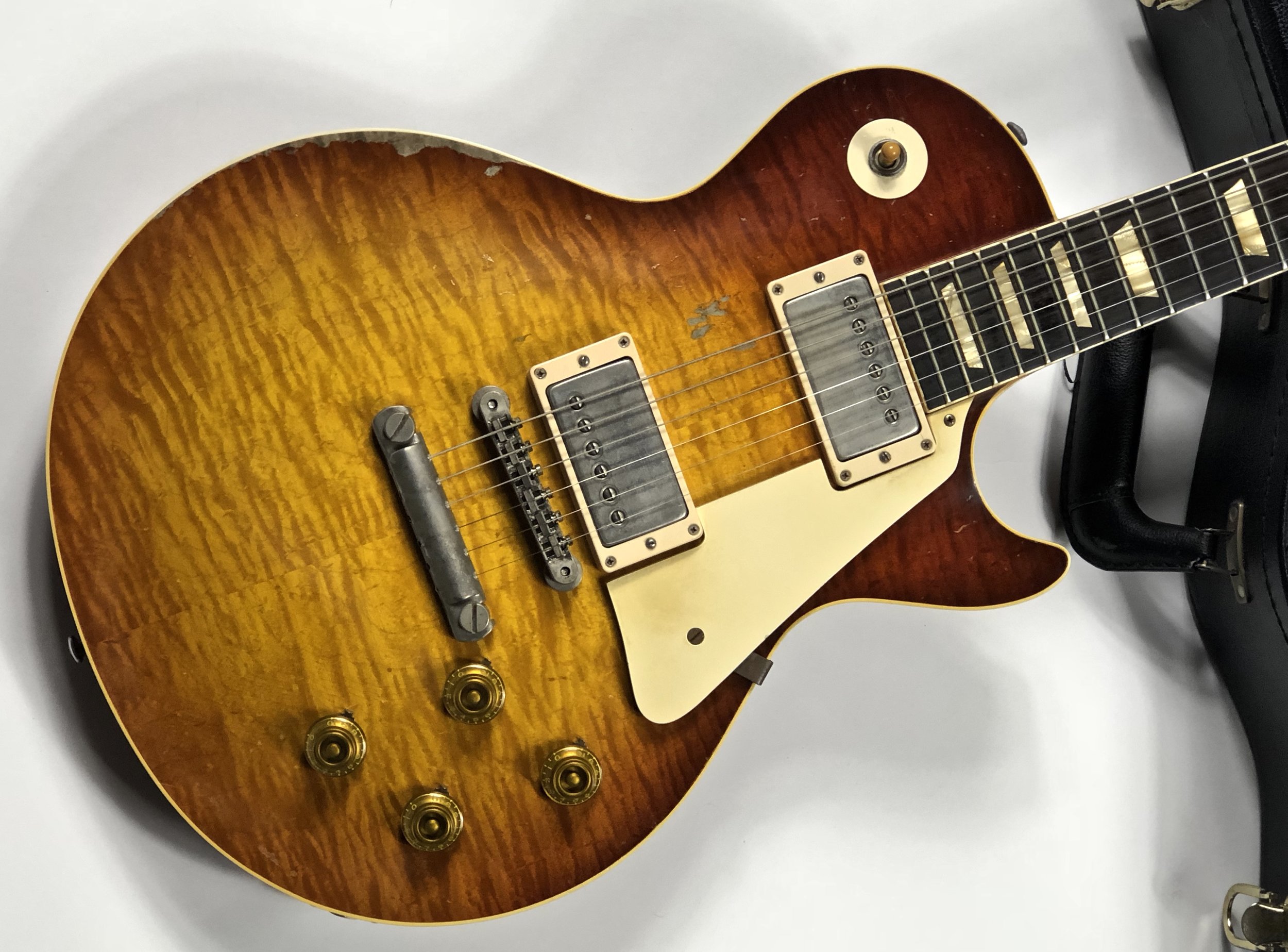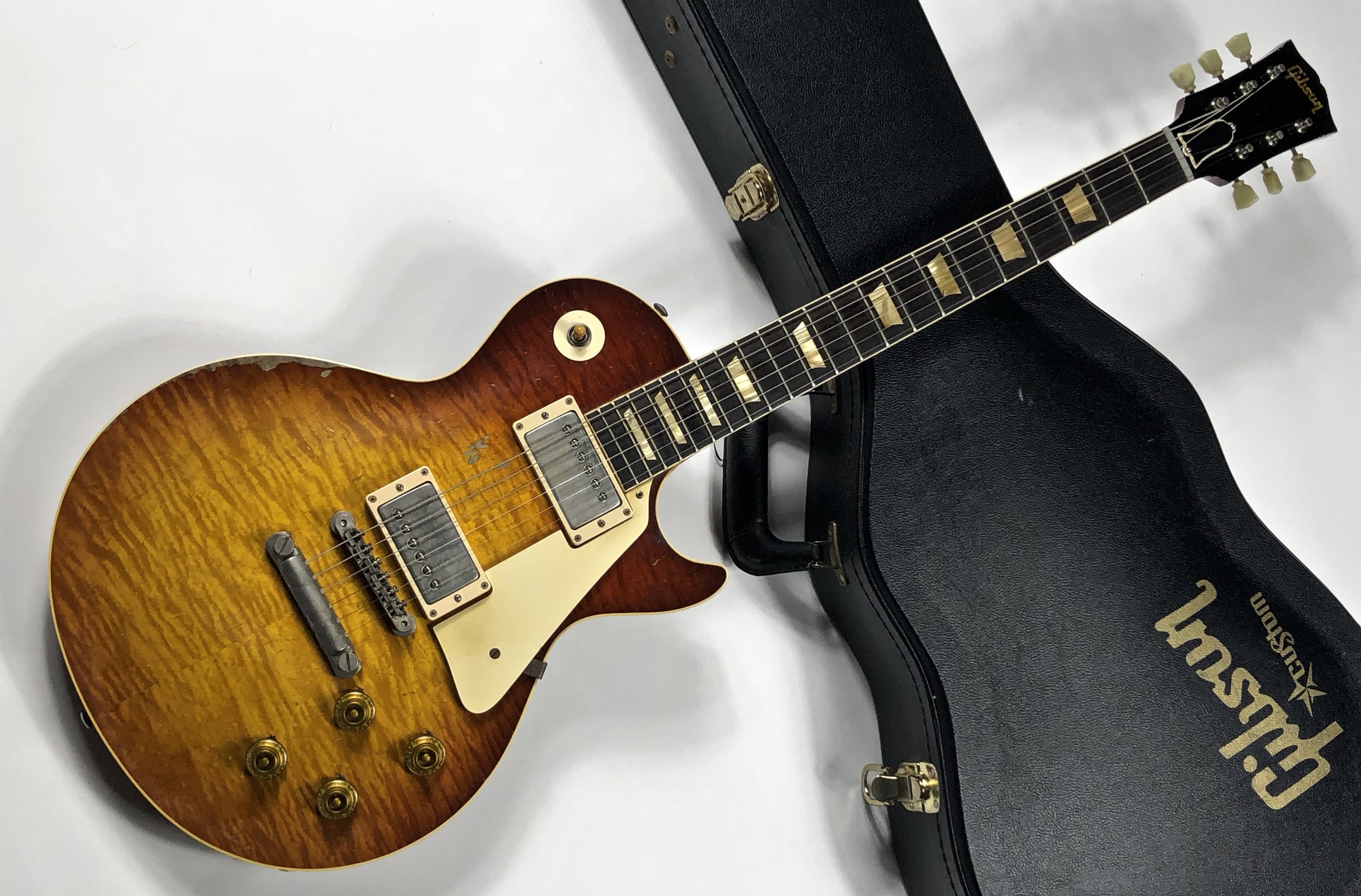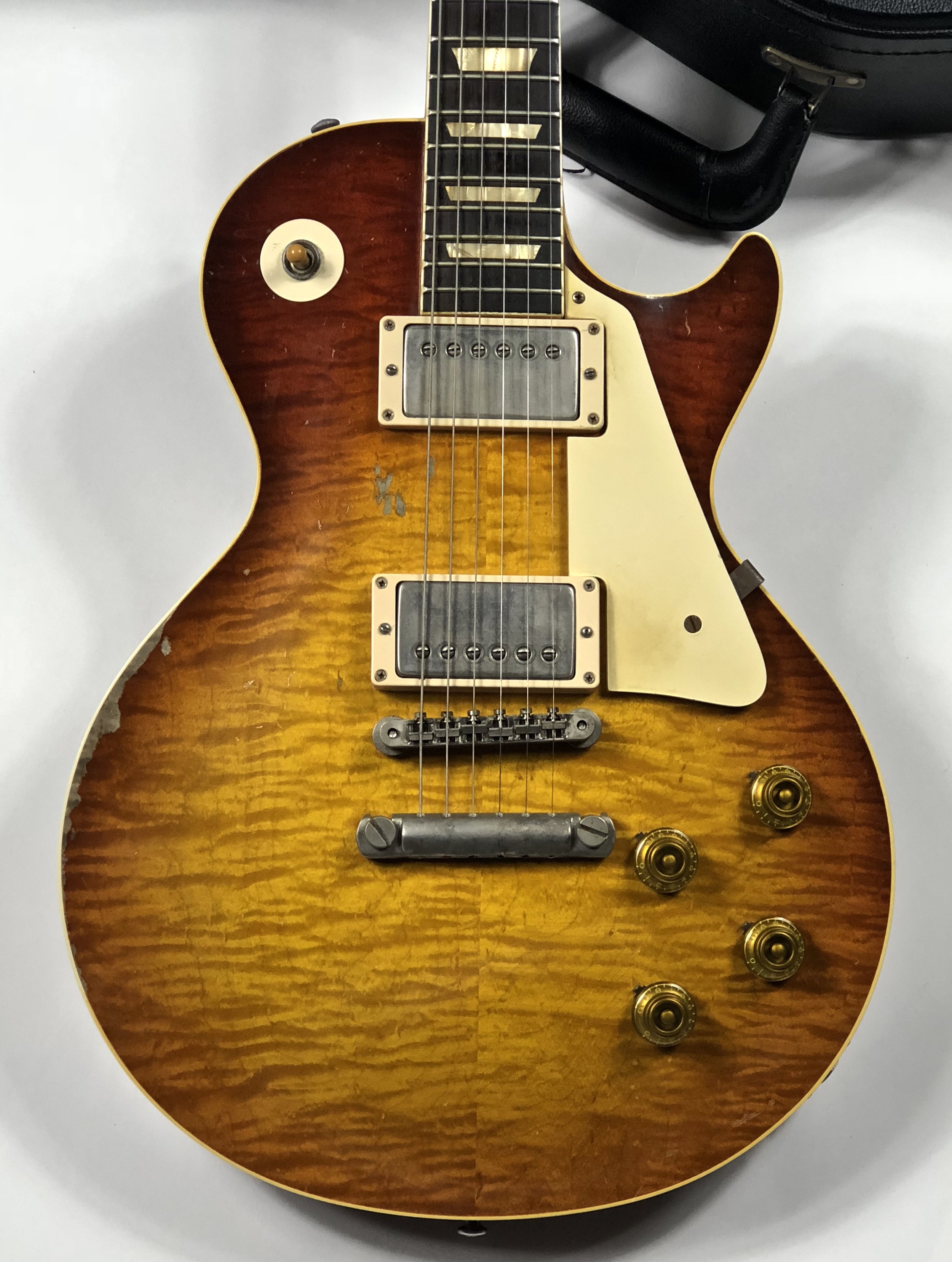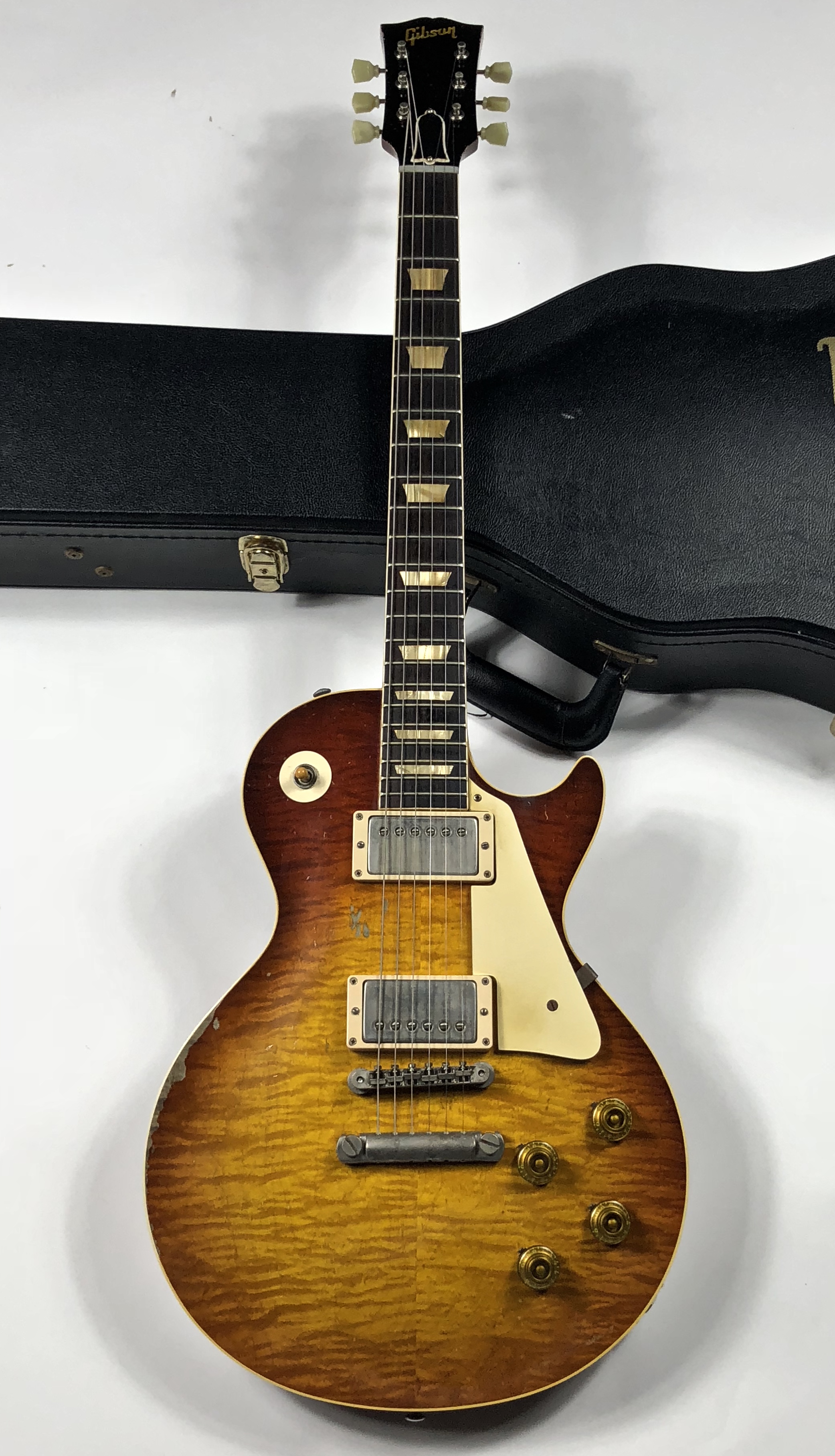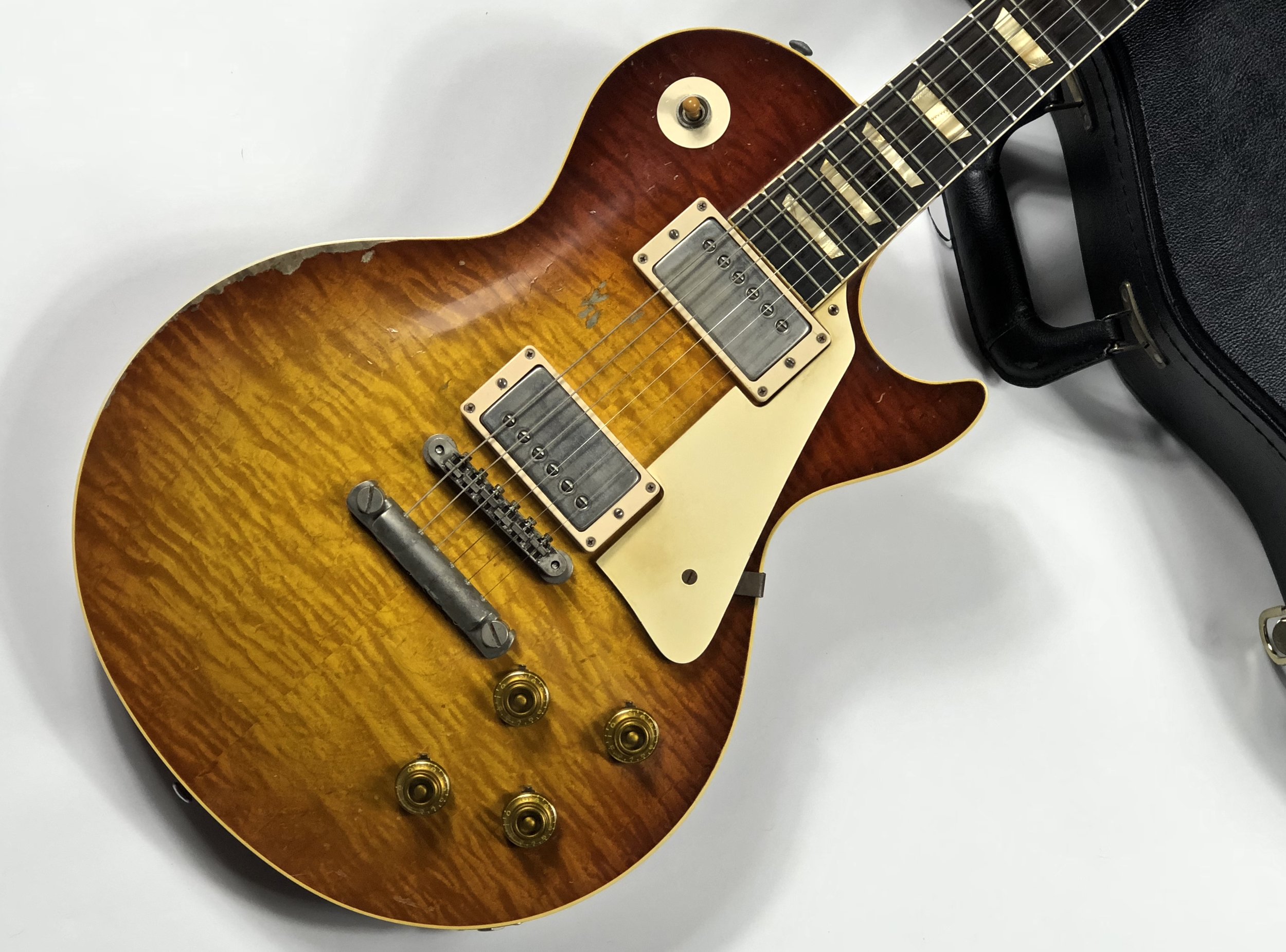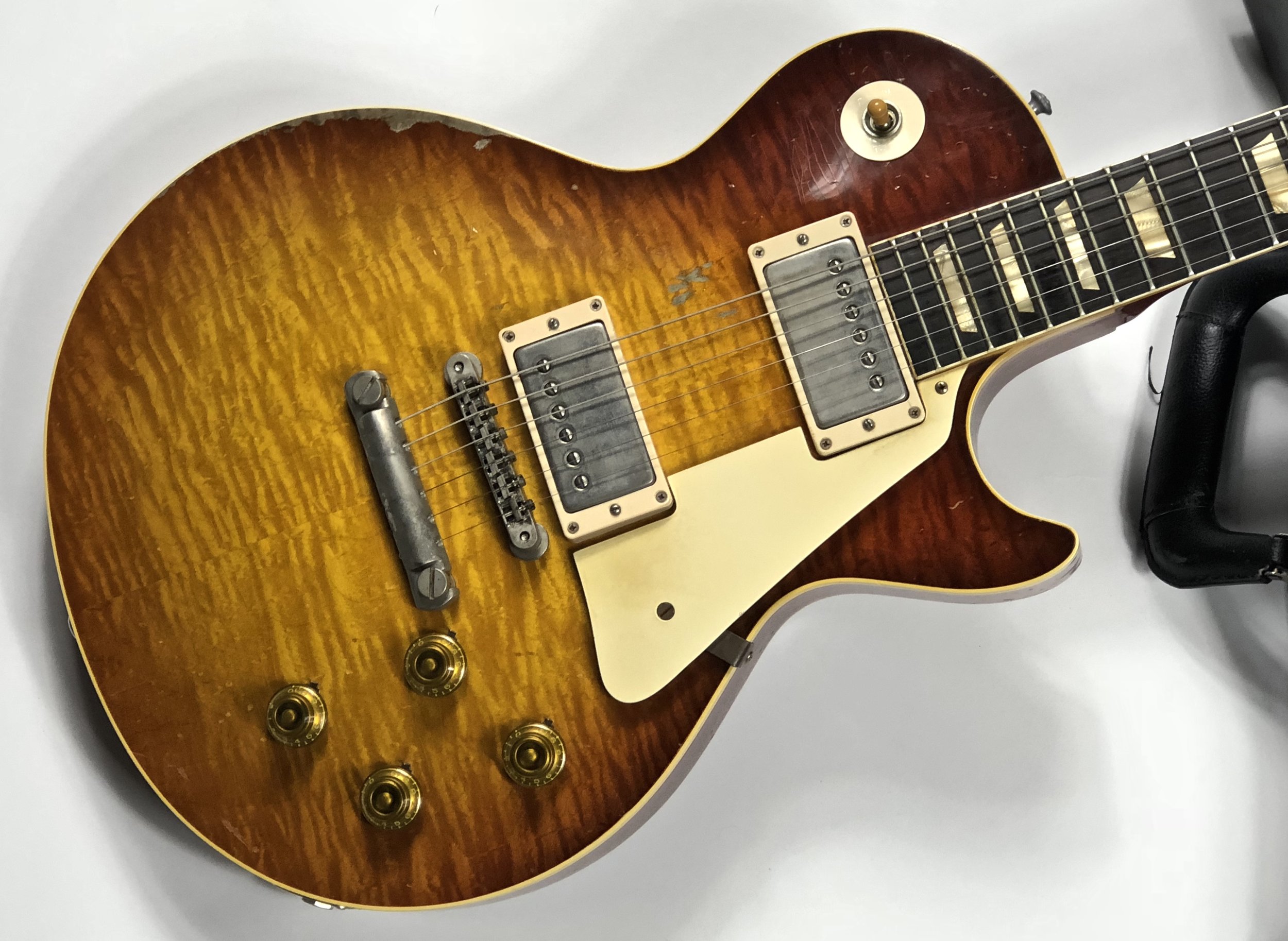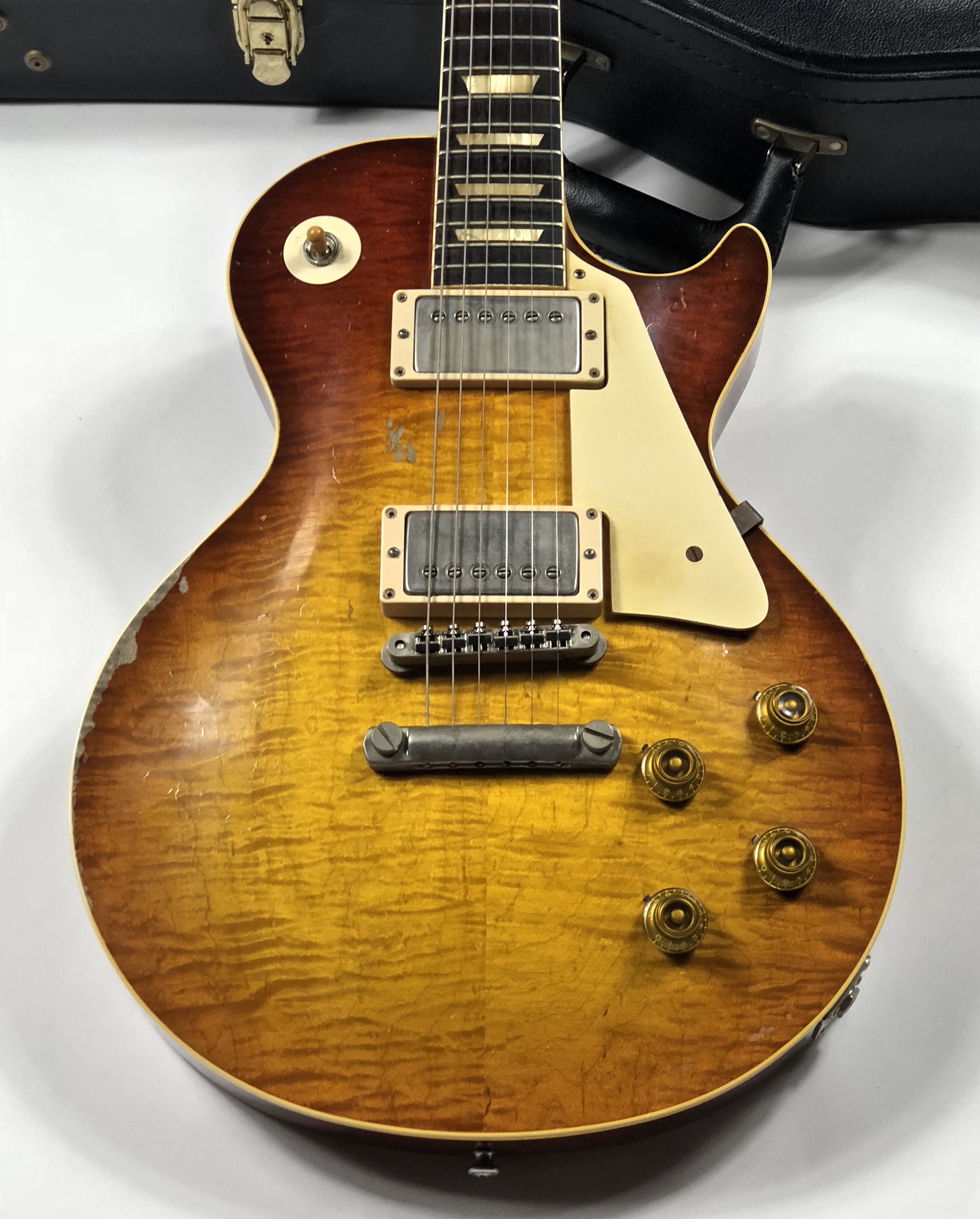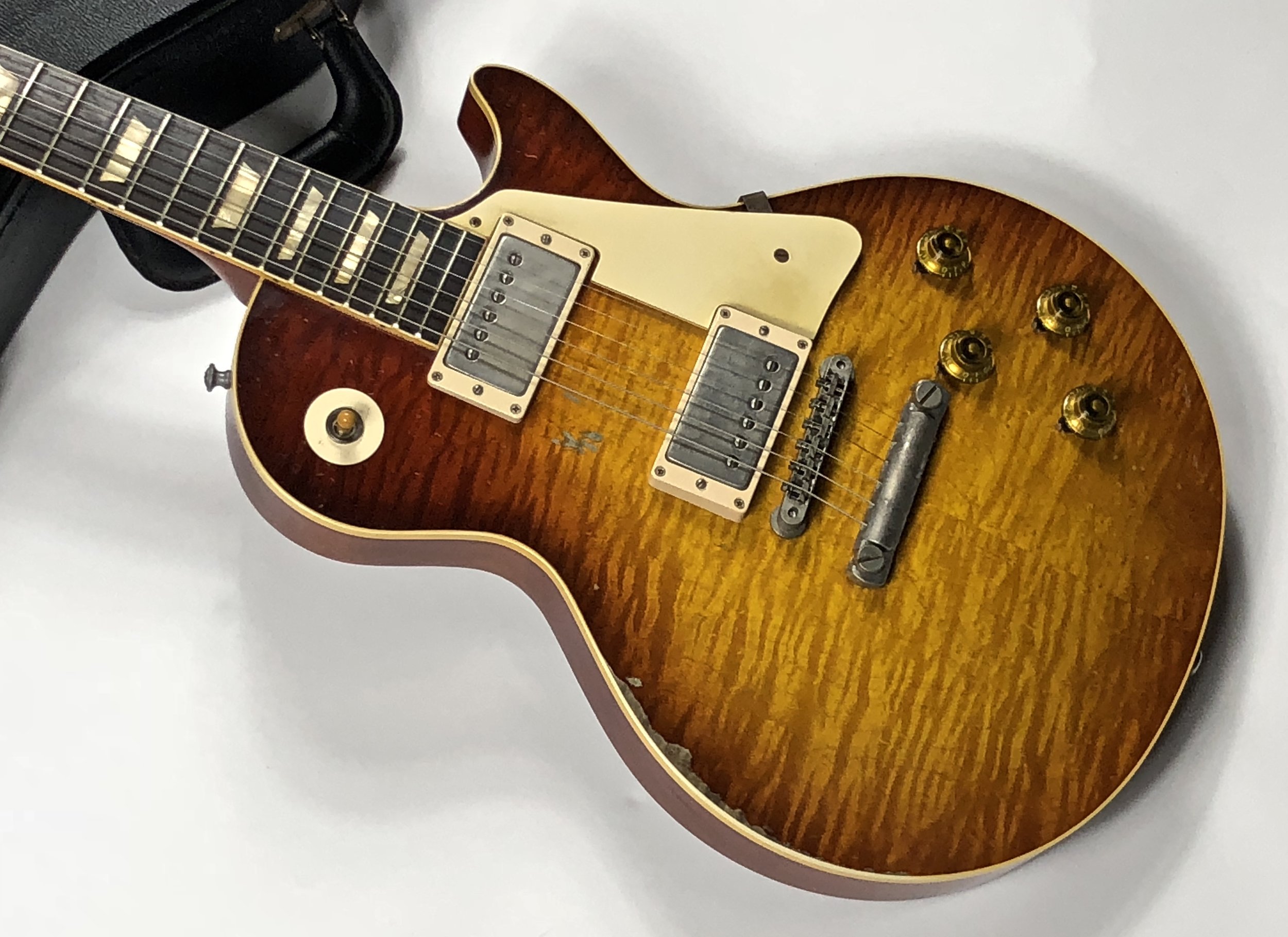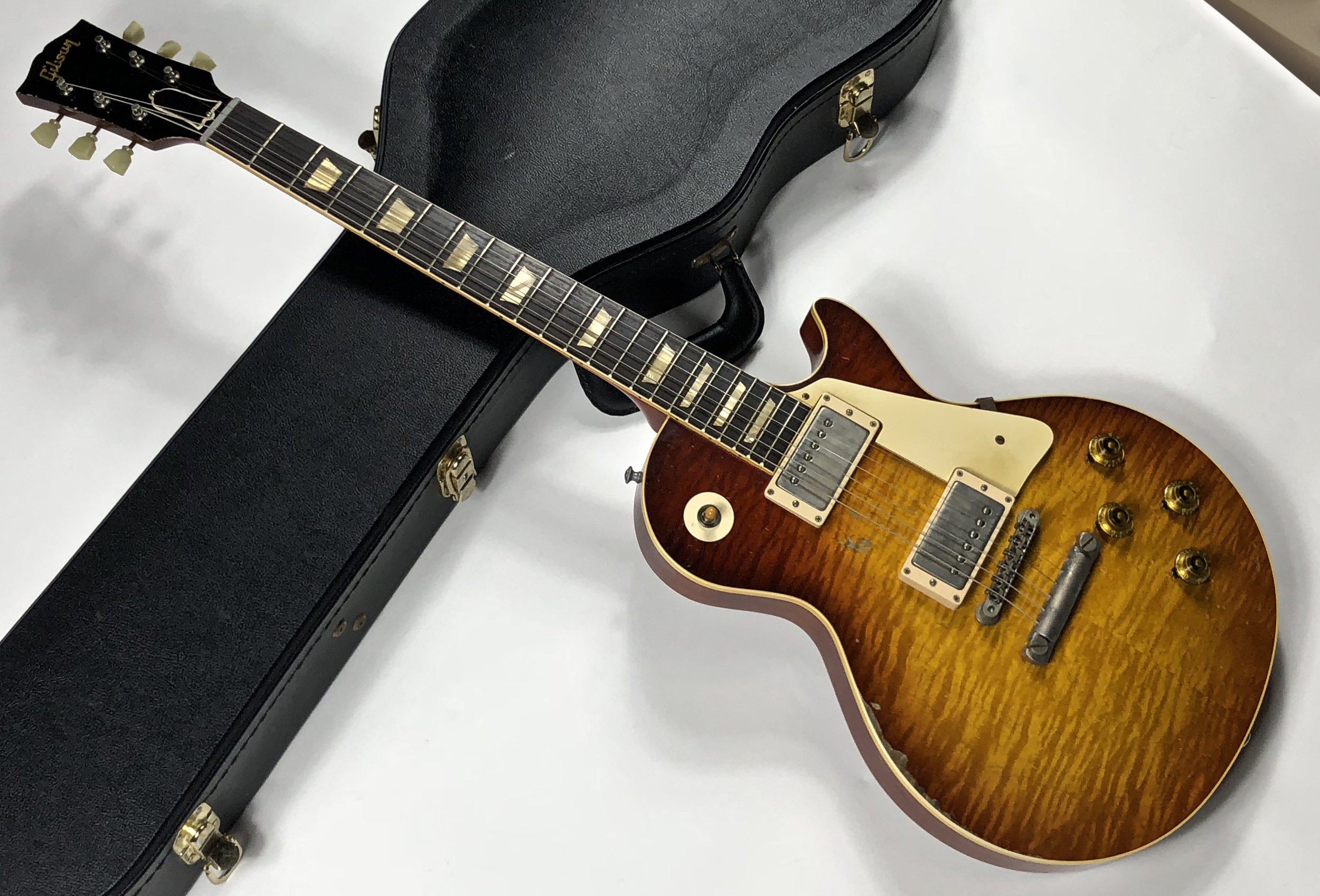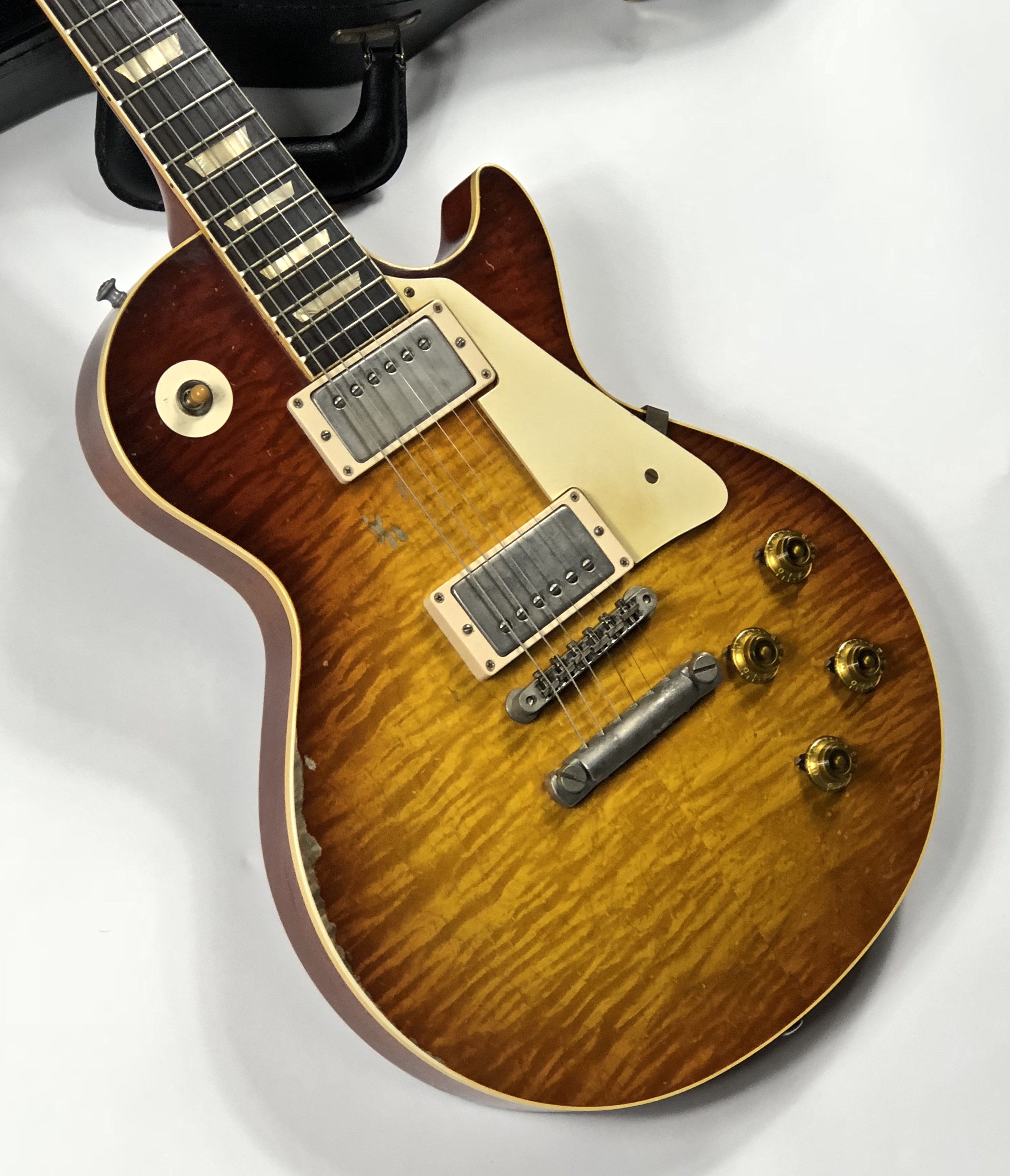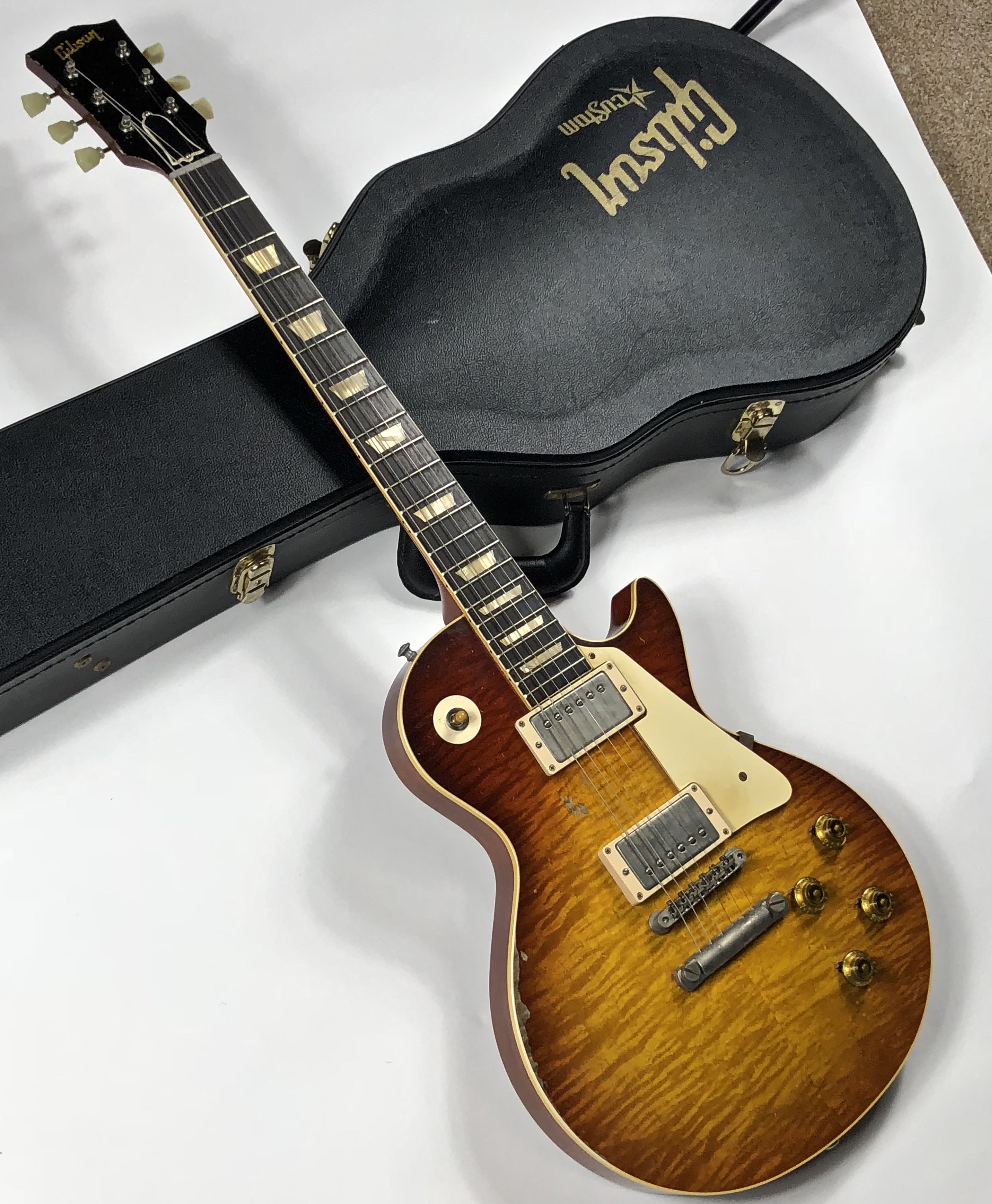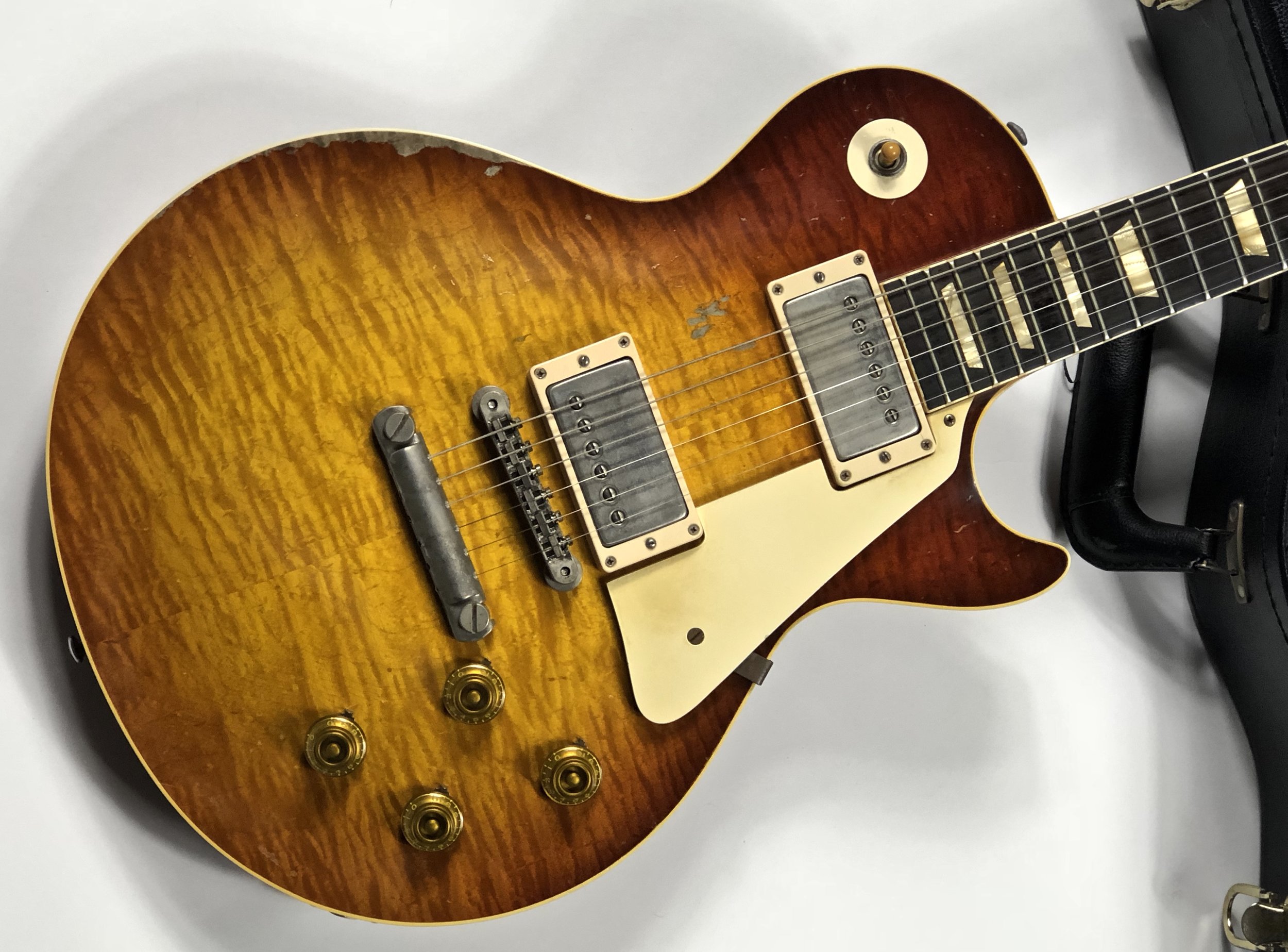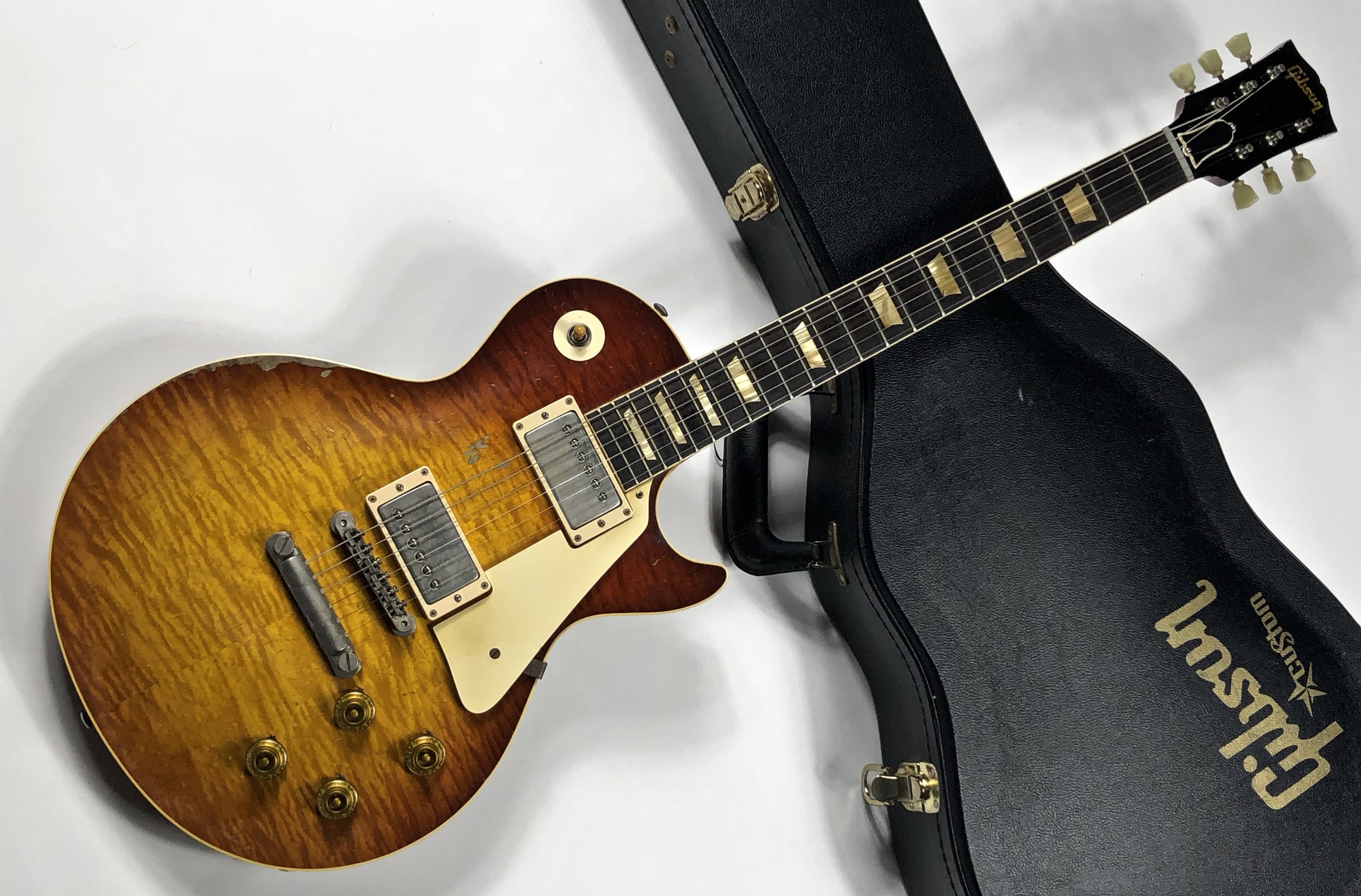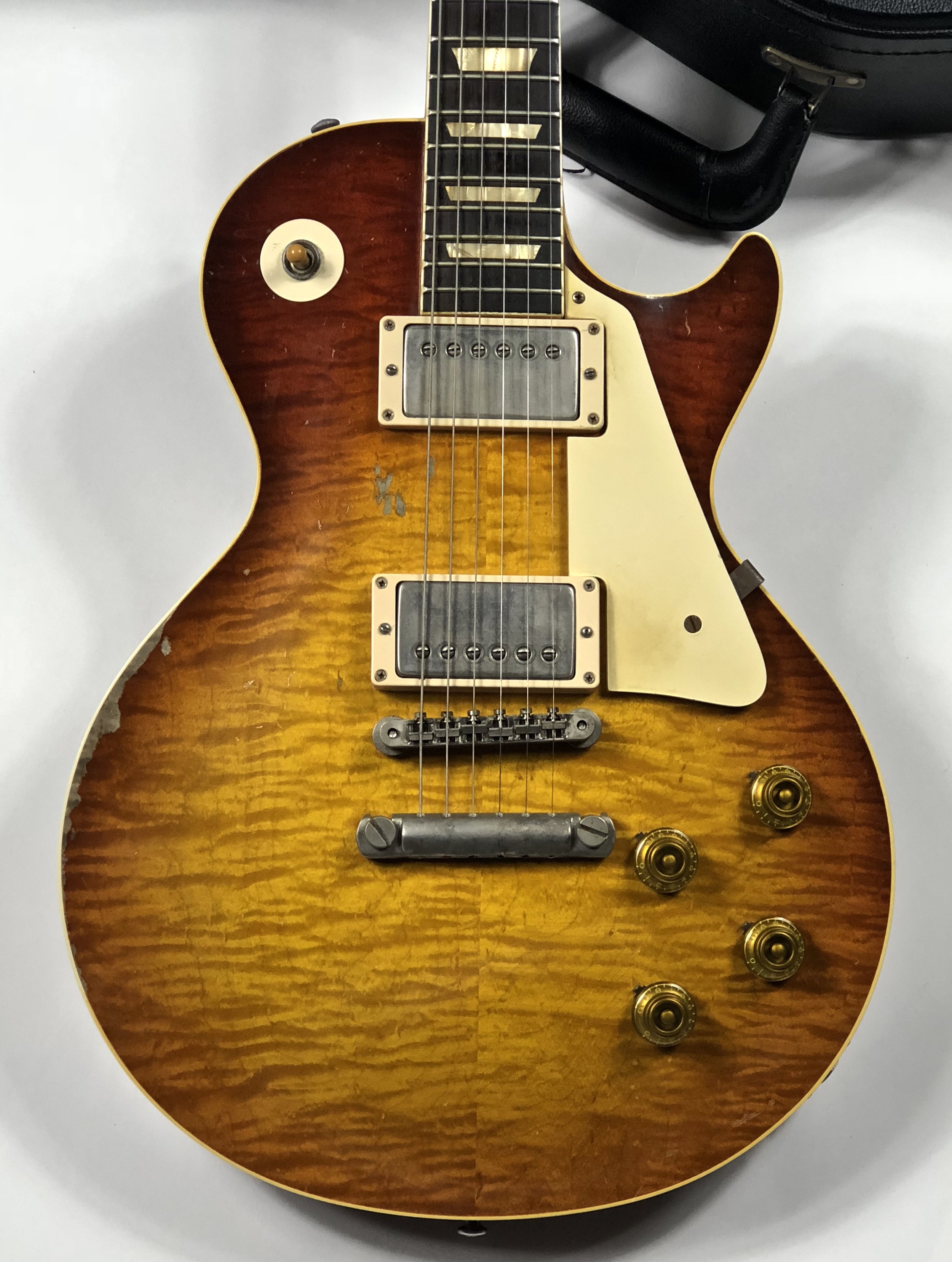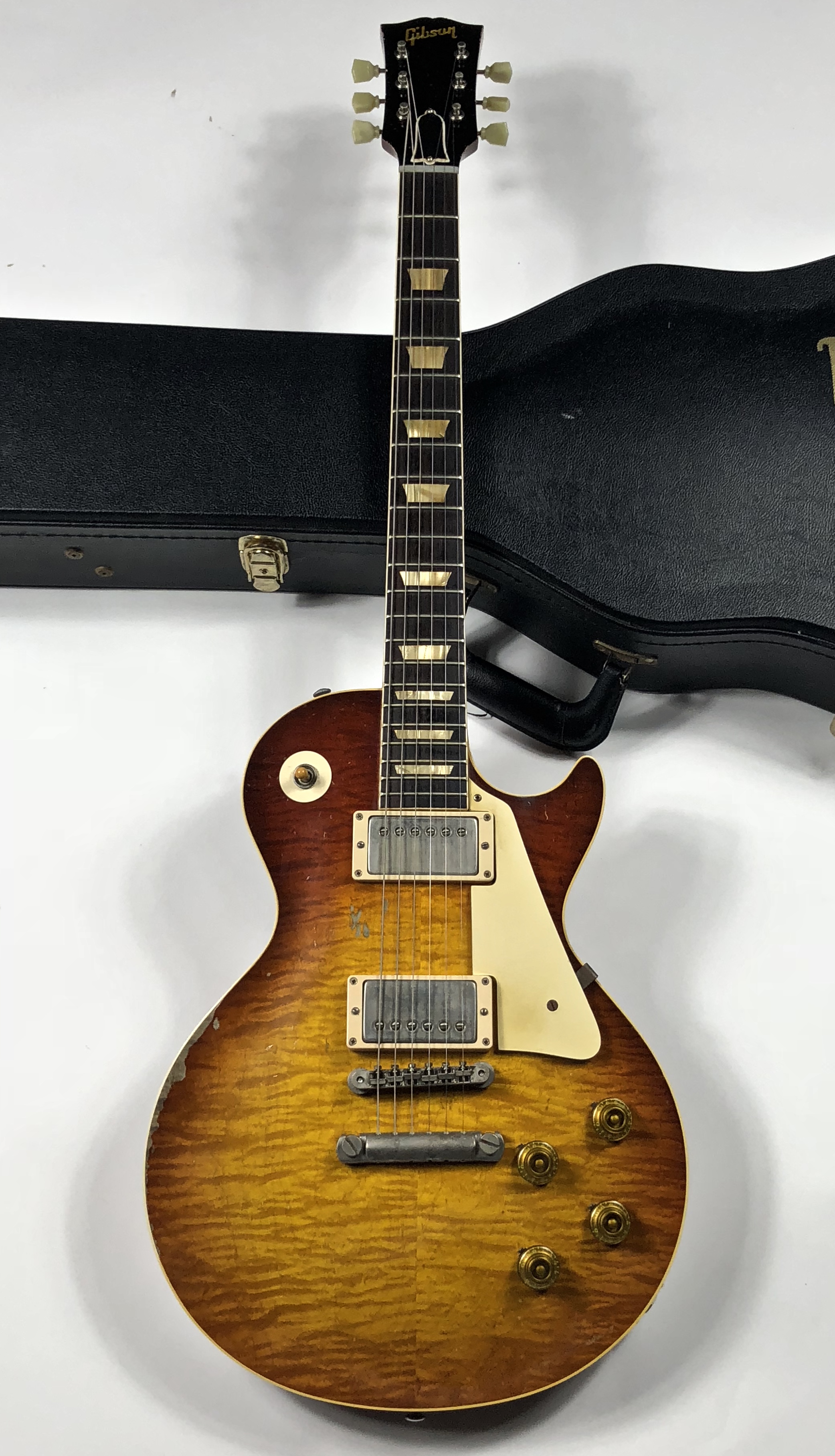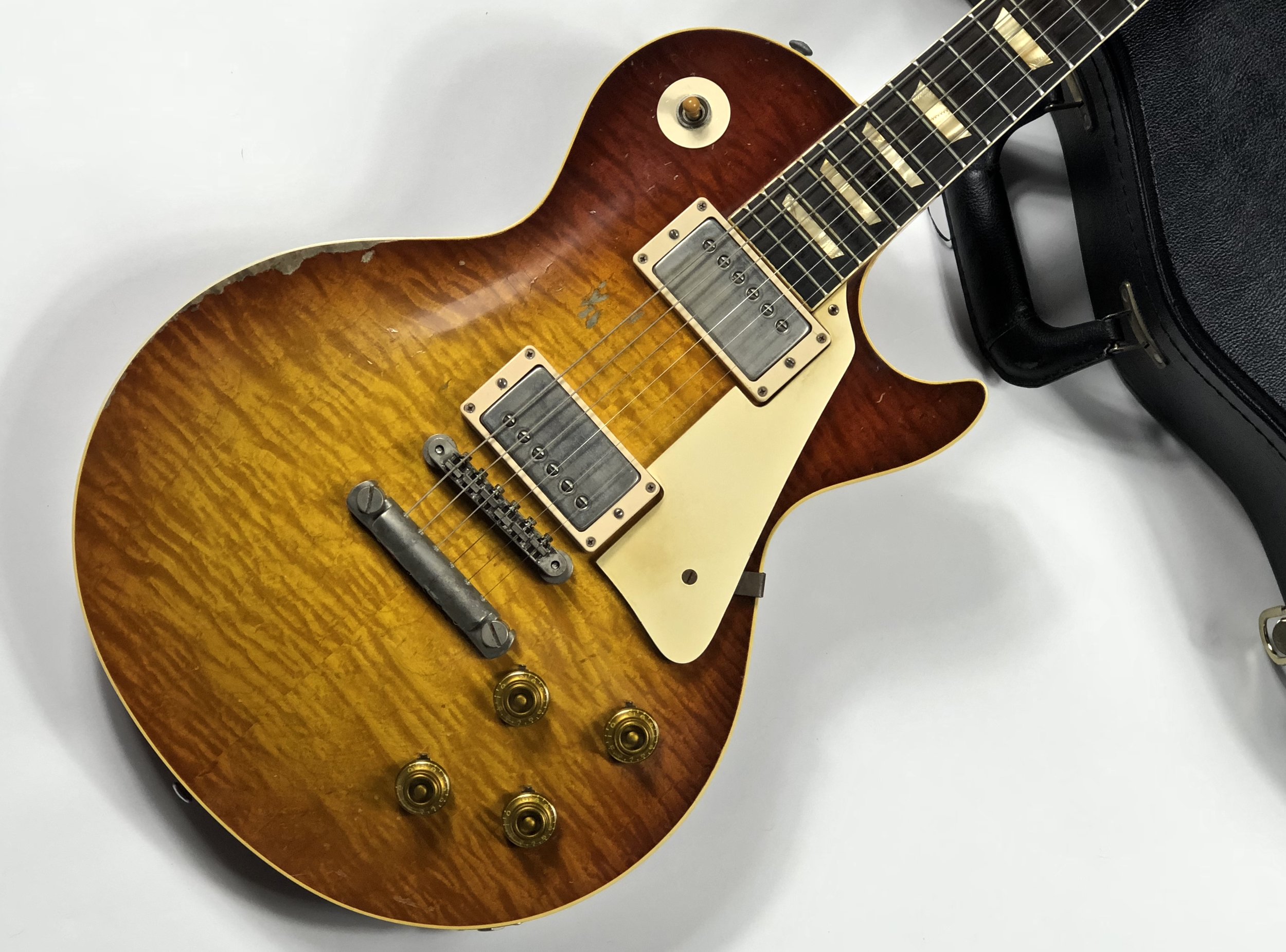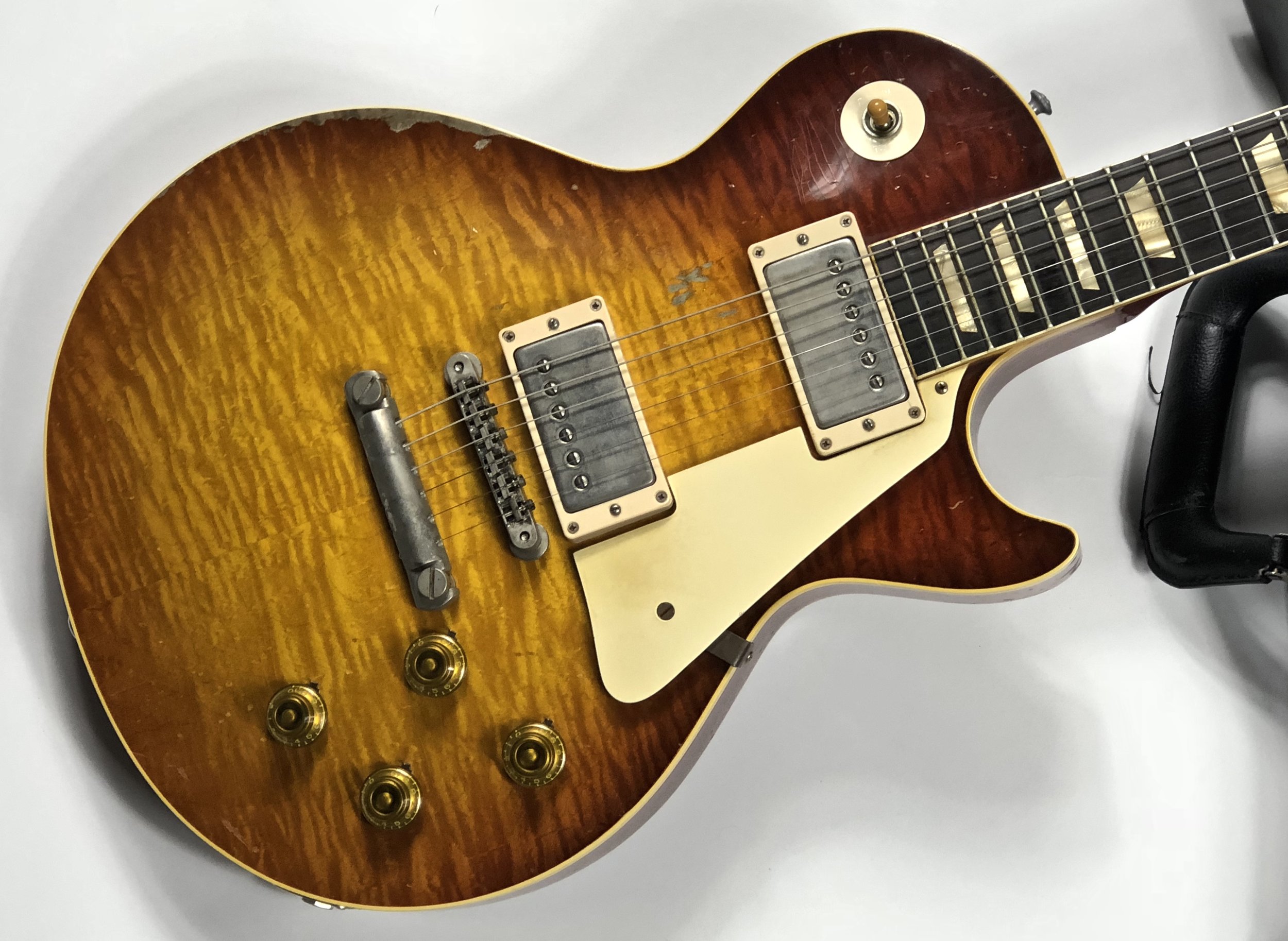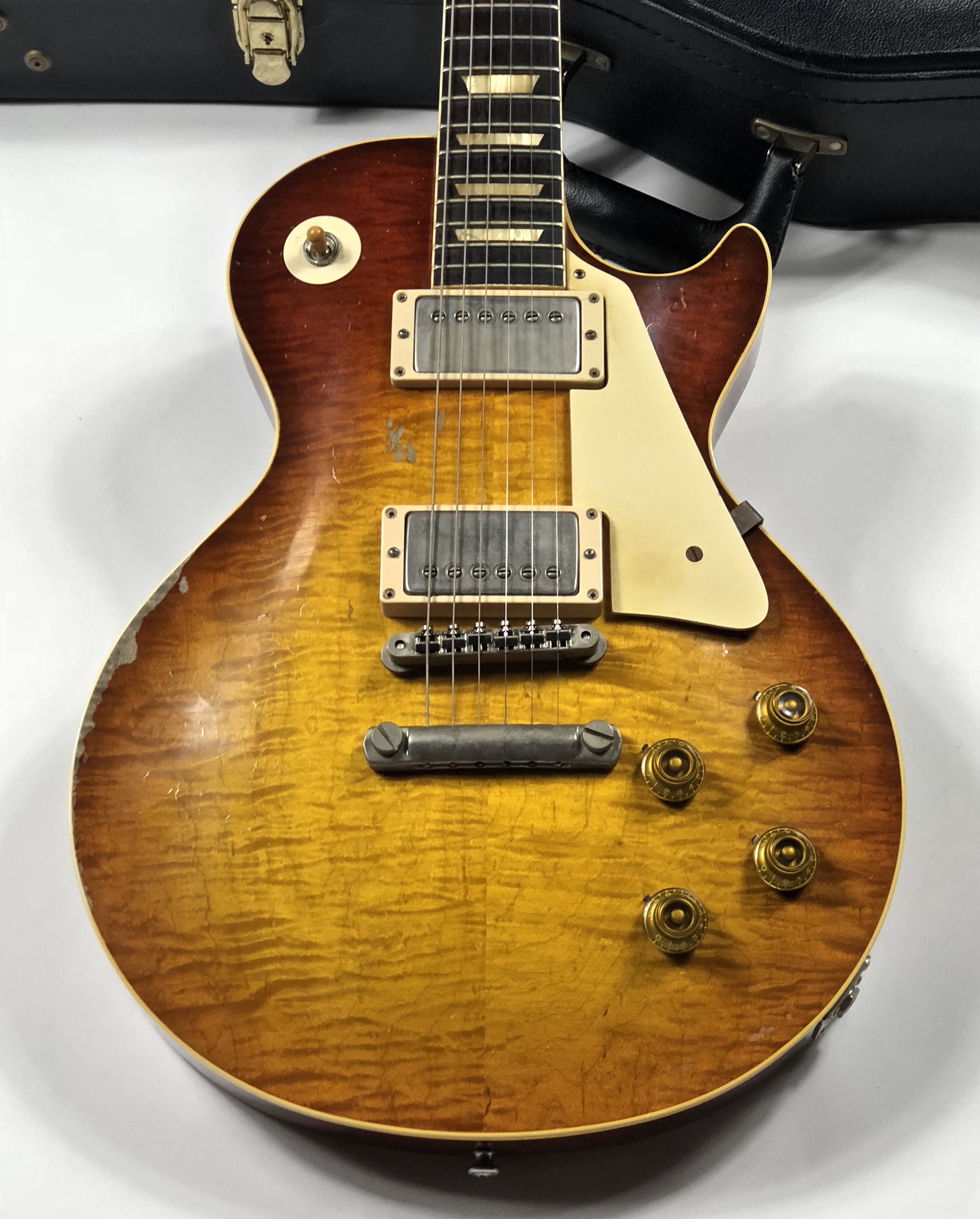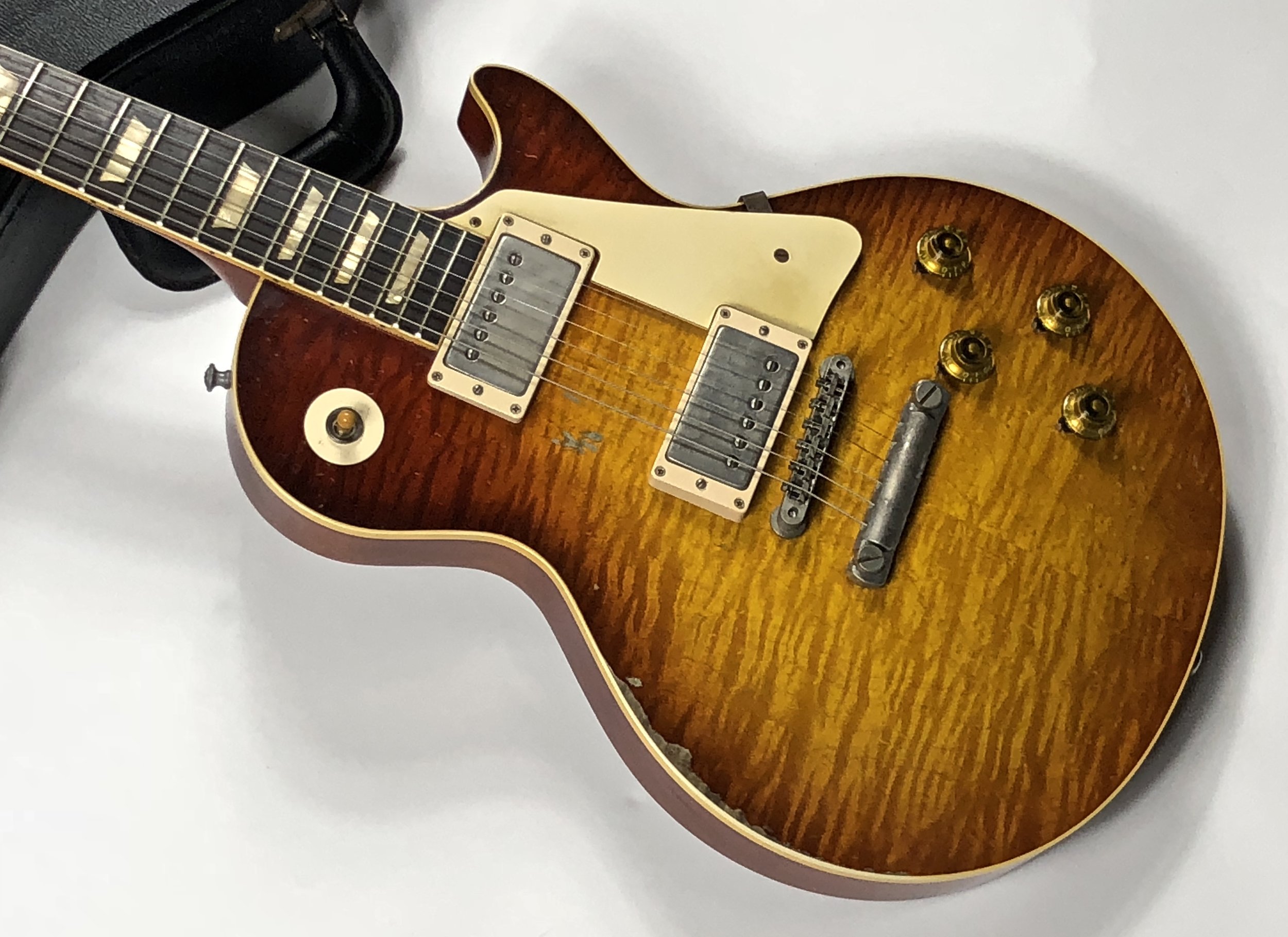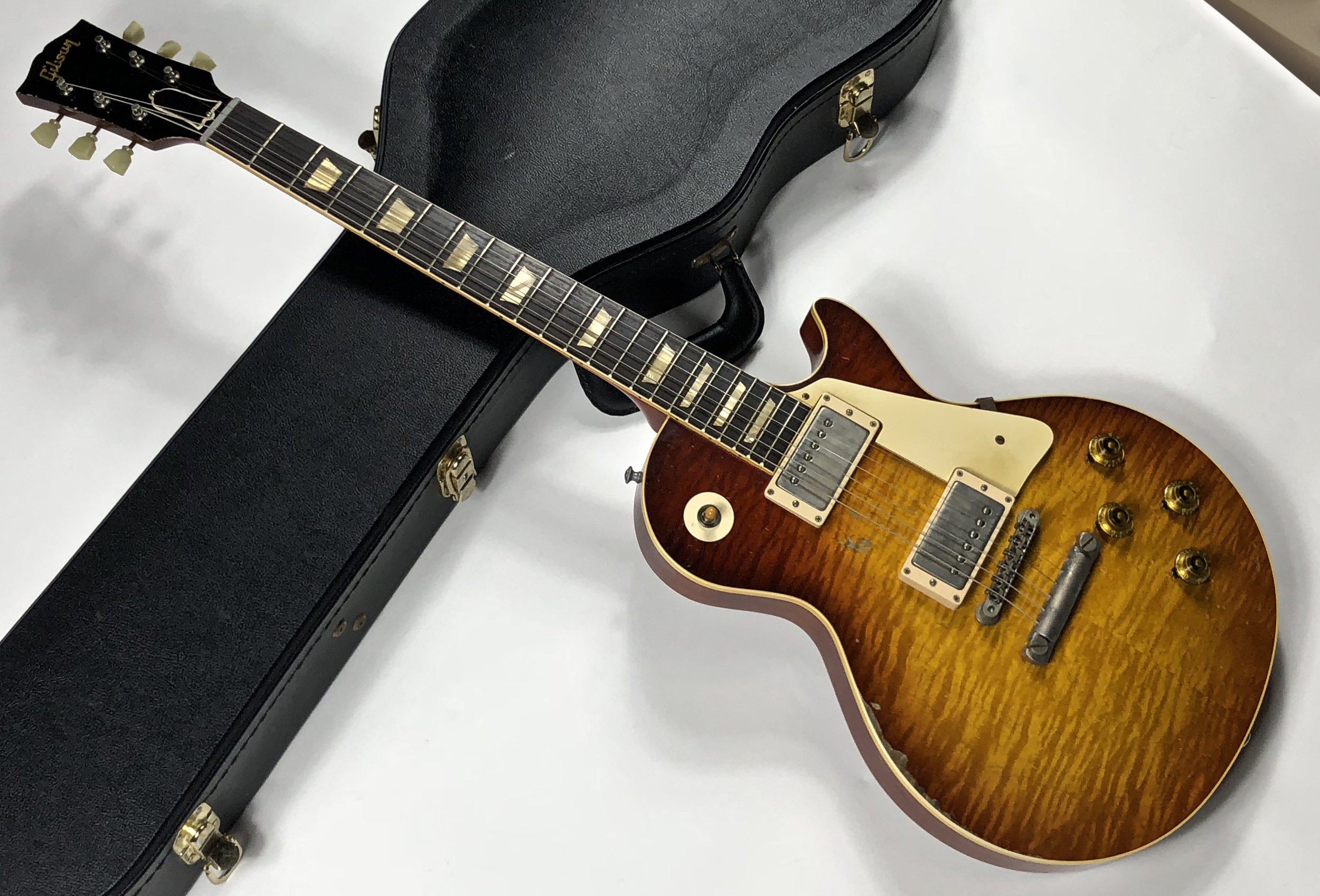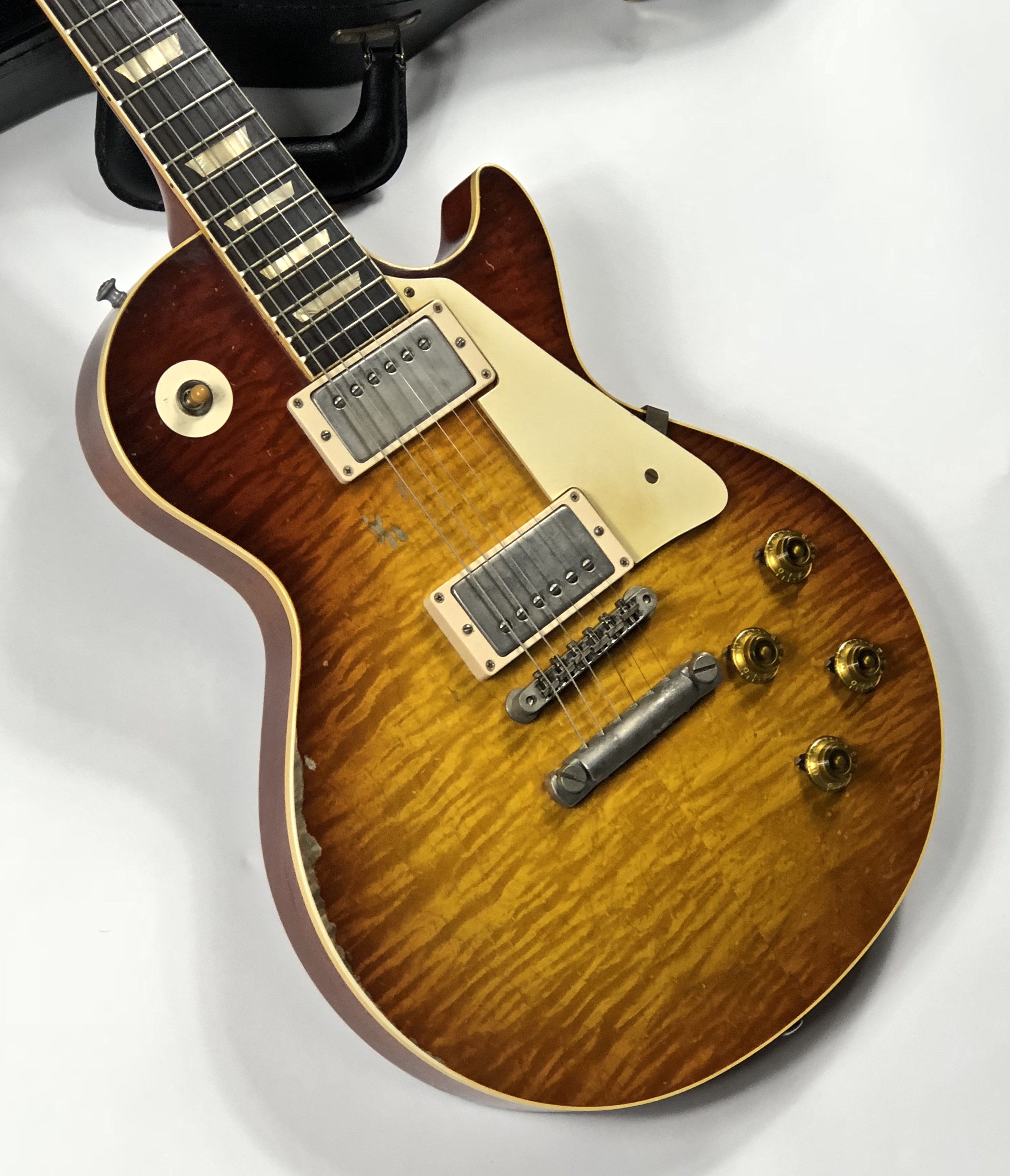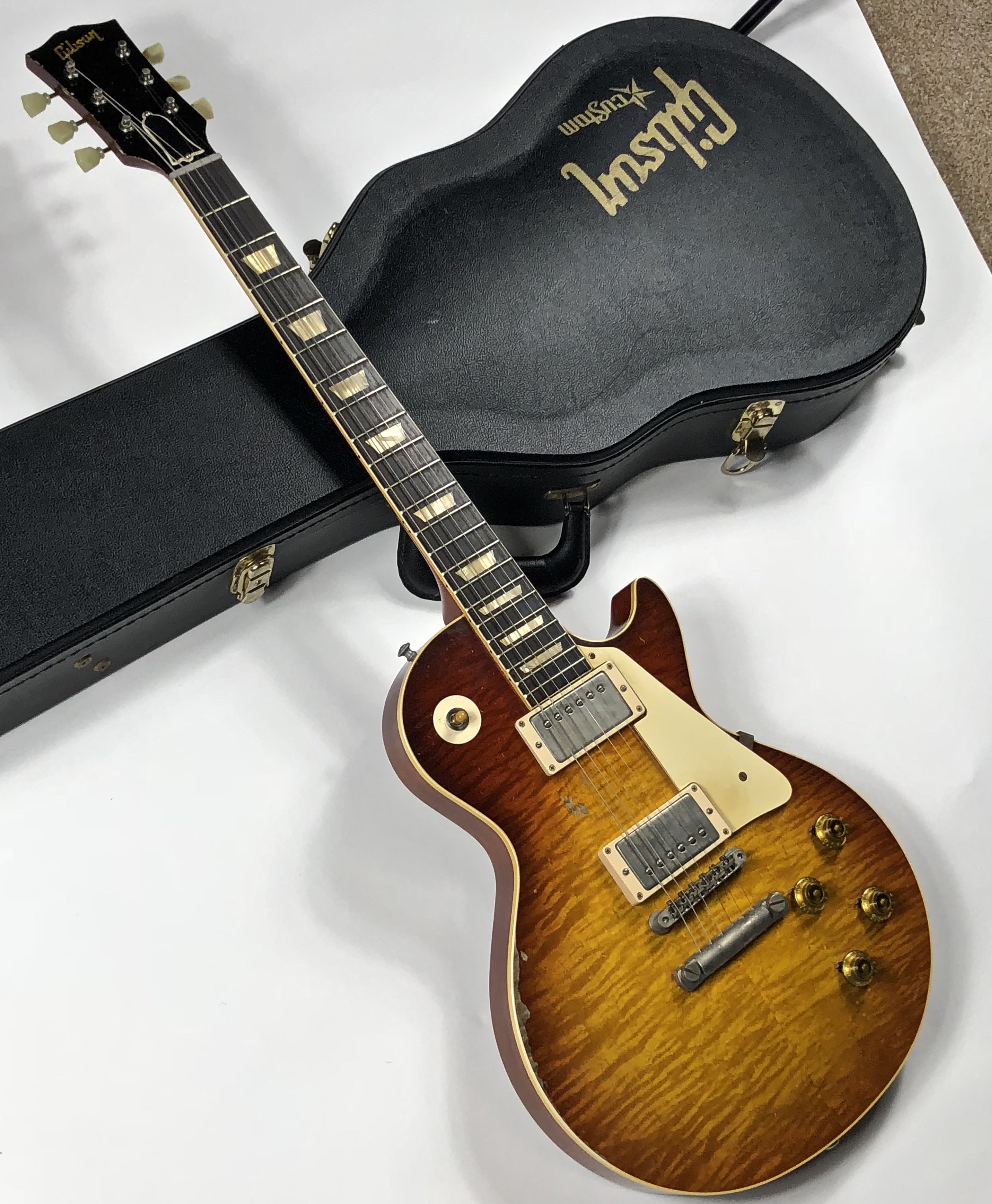 sold out
Gibson Les Paul Reissue Dave Johnson Makeover "Pearly Gate" Clone
Perfect Pearly Gates Clone! (Stock #1150)(Consignment)
This may be the coolest reissue to ever come through the door here at Breaze Guitars, and that's saying something. This guitar started its life as a 2010 Gibson 1958 Reissue Les Paul. It was sent to Dave Johnson Restorations, arguably the best makeover in the business, to be transformed into a exact Pearly Gates clone. The work done by DJ includes: Refinish in Pearly Gates Burst using vintage style nitrocellulose, new eastern maple top that is a near exact match to the original Pearly Gates with vintage correct top carve, routings and hole locations, themed aging to match the original Pearly Gates, neck reshape. hide glue neck reset, vintage style truss rod, Brazilian rosewood fingerboard with celluloid inlays, and a vintage accurate pick guard.
This guitar is truly amazing. I've never played a more vintage looking and feeling reissue. It is amazingly convincing. The flame and color are out of this world beautiful. Adding to the look are the parts. The are DMC and Montreux plastics, Throbak pickup covers, Pigtail bridge and tailpiece. The tone is a s good as Ive ever heard. It is super resonant and clear with a great midrange honk. The pickups are Tom Holmes and they sound incredible. The neck is a perfect feeling medium C profile and playability is great.
Neck Measurements: .891@1st and .988@12th
Weight: 8lbs 6 ounces
Comes with OHSC, COA, and letter from DJ documenting the work done.